Hi, I am
Daniël Beeke
a software engineer
solving problems for
people & organizations
Projects
Blogs
About me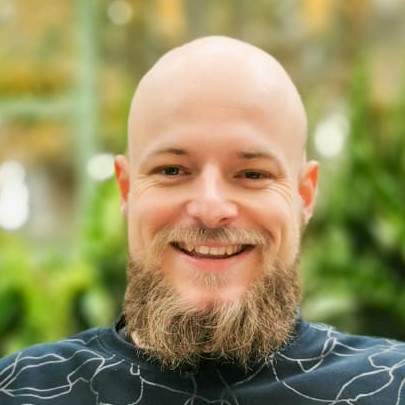 From a young age I have always been interested in technology and creating things. Over the years this interest particularly grew in the area of software development. I have been doing that professionally for 15 years now.
Current work
My job involves RDF, Deno, TypeScript and a lot of media. It is for Operation Mobilisation. I am also available for small sized contract jobs and Open Source work.
Previous work
Before this, I have worked at the hosting company Fundaments, rewriting the backbone for their engineers and customers. Other previous jobs are: almost 5 year as a lead developer with a Drupal agency, where we created medium to big sized applications and 2 years at another Drupal agency.
A system thinker and always learning
I am a system thinker and I get enthusiastic of exploring possible solutions with the customer / product owner. Things that I love: working together, coaching and learning from and with colleagues.
I regularly give meetup talks about javascript things and have given talks about Drupal in the past.
Most of the time I have a side project running. I always love learning something new.
I like philosophy and the intersections of philosophy with the technical world, ethics and other things that are suitable for good talks with fine company.
I love Open Source
You can sponsor me so that I can do more Open Source work.
It is also possible to make known which issues you want to see solved.
Contact me for requests.
I am open to the following Open Source work:
RDF focused Open Source libaries
Maintain my own RDF focused libraries
Libraries in other areas (have a chat and we'll see if I could do it)
My libraries
SHACL related libaries
Convert SHACL data validation rules to a TypeScript type and a SPARQL query so you can fetch the objects in your TypeScript app.
BCP47 related
A language picker using the BCP47 standard for language codes.
Contact